Apparatjik tickets for SMK show
Don't forget to secure tickets for Apparatjik at SMK Limited tickets available here: http://www.billetlugen.dk/musik/28663/apparatjik/
8 tags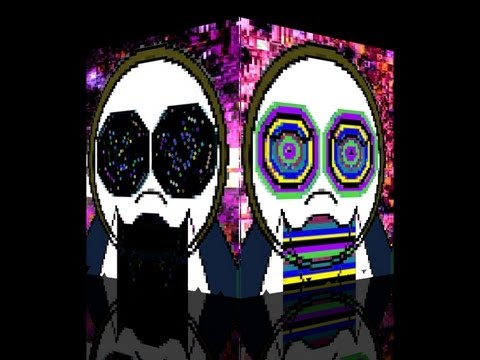 9 tags
7 tags
4 tags
Lowell on tour
The talented young artist known as Lowell is touring right now, check her facebook page to see if she plays near you and if she does I highly recommend you go see her! - Jonas http://www.facebook.com/lowellsongs
7 tags
Christmas concert with Sølvguttene, Apparatjik,...
Christmas Concert with Sølvguttene who are performing a new piece by Apparatjik and Audiokolor on December 11th at Museet For Samtidskunst in Oslo! http://www.mynewsdesk.com/no/pressroom/nasjonalmuseet/pressrelease/view/soelvguttene-synger-julestria-inn-med-ferskt-verk-av-apparatjik-og-audiokolor-i-museet-for-samtidskunst-817112
7 tags
Apparatjik presents: Lowell
Mini-album released on iTunes today! More info here: http://apparatjik.com/bulletins/apparatjik-presents-lowell-a-new-mini-album-released-on-itunes/ Buy on iTunes here: https://itunes.apple.com/gb/album/if-you-can-solve-this-jumble/id570997585 Lowell on facebook here: http://www.facebook.com/lowellsongs
7 tags
I WISH THIS WAS A SONG
APPARATJIK in collaboration with AUDIOKOLOR is part of the current exhibition I Wish This Was A Song at the Nation Museum of Contemporary Art in Oslo, Norway Go and see and hear! http://www.e-flux.com/announcements/i-wish-this-was-a-song/
8 tags
3 tags
Blue Foundation "Fundamental" premieres on MTV...
Blue Foundation premieres "Fundamental" on MTV Hive!!! Listen to Jonas Bjerre (Mew) and Tobias Wilner's duet. http://www.mtvhive.com/2012/05/22/blue-foundation-fundamental-song/
4 tags
Here's a fun picture from long ago Nice little article too, although he got the years wrong (I'm pretty sure we graduated in '95, not '92, Tobias :) http://www.theowlmag.com/features/high-school-reunion-tobias-wilner-of-blue-foundation-1989-1992/
5 tags
Ghost Gallery June 14 - July 9
Jonas Bjerre and Agnete Hegelund will be exhibiting at Ghost Gallery in Seattle, Washington along with Amanda Manitach from June 14 - July 9 http://www.jonasbjerre.com http://www.agnetehegelund.com http://www.ghost-gallery.com
2 tags
feature on new BLUE FOUNDATION album
Jonas is one of the featured vocalists on the new BLUE FOUNDATION album, released May 22nd!  http://www.dpc-rec.dk
6 tags
Paddy
Paddy McAloon is a genius. That is all.
3 tags
FAT MAGAZINE
Check out Issue B of FAT MAGAZINE, it features an interview I conducted with Paul Banks. In stores now, or you can buy it online (both as a physical magazine and an app) http://www.fat-magazine.com/ http://itunes.apple.com/us/app/fat-magazine-reinvention/id515752226?mt=8&ign-mpt=uo%3D2
5 tags
Apparatjik 'Square Peg In A Round Hole' released...
Today, April 2nd 2012, Apparatjik's new album 'Square Peg In A Round Hole' is released on iTunes! click here to preview / buy: http://tinyurl.com/c7jjfmc 
6 tags
Watch
APPARATJIK 'SQUARE PEG IN A ROUND HOLE' available now at: http://www.theoutland.com Apparatjik have also shared a preview of their upcoming free Square Peg In A Round Hole 'Augmented Reality' (AR) App, which will be available for iPhone and iPad in the App Store from March 19, 2012. You'll be able to download the App to enjoy your 'Square Peg In A Round Hole' CD Digipak in 'Augmented...
3 tags
3 tags
Watch
' This Place Is Not A Place ' A collaboration between Agnete Hegelund and Jonas Bjerre First shown at Galleri Hugo Opdal, in Flø, Norway
5 tags
5 tags
1 tag
2 tags
3 tags
3 tags
2 tags
4 tags
' Songs and Music from the Movie Skyscraper ' release set to August 15th!
correct lyrics for Spilling: Don't let it kick you down I think of birthdays with you and two silent small gloves I think I will not take the pill I think I will stay with you still Don't make me cry with my eyes I'll give you my heart If it still works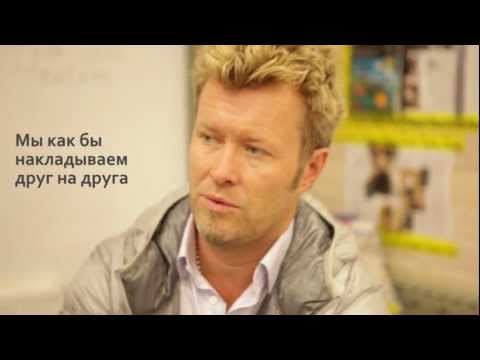 Apparatjik to appear at Steirischer Herbst
Apparatjik will participate at this years Steirischer Herbst Festival Of New Art, in Austria. It happens on 15 October 2011 For tickets and more info, go here: http://www.oeticket.com/en/tickets/apparatjik-graz-orpheum-98887/event.html
Hey guys, some happening stuff: Final touches on the Skyscraper soundtrack, which I am calling 'Songs And Music From The Movie Skyscraper' (as that is the extent to which my imagination will carry me), it will be released in the near future, though an exact date is not set yet (but will be soon). I am super happy with it! I think its (the soundtracks) colours are yellow and orange and...